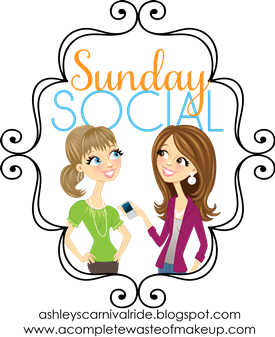 This weeks Questions:
1. If you were stuck on an island what are the two material items you would want to have?
A coffee maker (I have to have some way to consume caffeine) and I guess a razor. I know, crazy right? I imagine if I'm stuck on an island I don't want to turn into a hairy beast. (Ammarite?)
2. What are two TV shows you'd watch over and over: Bones and Law & Order. I watch rerun after rerun after rerun.
3. If your house was on fire what two things aside from family, pets, etc would you grab? my Jewelry box (not that it is worth a lot of money, because I'm sure it is, but because of the sentimental value, and I have a big box of journals, notes, and photos from when I was younger.
4. What are your two most favorite articles of clothing? A gray shirt I've had for probably 10 years. It is falling apart but I love it. A pair of black yoga type pants. It is rare I can find pants that don't shrink and aren't too short since I'm a giant. Literally, I'm 5'10...and a half.
5. What two movies that you saw in the past year would you recommend to us? What to Expect When Expecting (I think that's what it's called) and Madea's Witness Protection. I don't watch a lot of movies.
6. What are your two biggest guilty pleasures? Diet Pepsi and Peanut Butter Sandwiches (I'm on a Paleo Diet but I still cheat with the Diet Pepsi).